Exclusive perks for the Canadian Armed Forces Community.
Discover your CANEX Rewards benefits:
Special Price
Unlock Member's Only Pricing by joining our CANEX Rewards program.

Exclusive Perks
Get access to special shopping events and exclusive contests.
Easy Access
Earn + Redeem CANEX Rewards points at 34 CANEX stores across Canada.
CAF Community
CANEX contributes to the Morale & Welfare of the CAF Community.

Make It Count
Earn 1 point on almost every dollar you spend at CANEX stores and CANEX.ca
Reward Yourself!
Get rewarded for almost all your favorite daily purchases!
No, but I'd like to get one.
No worries!
You can simply apply for a CFOne card to access our CANEX Rewards program.
You can continue shopping at CANEX and CANEX.ca using your CFOne card to access and enjoy the benefits of our CANEX Rewards program!
You're all set
Happy Shopping!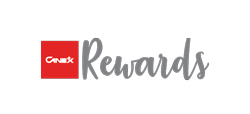 EARN MORE. ENJOY MORE.
Earn points on every CANEX purchase by logging in to shop online and by using your CFOne card (in-stores) to collect your CANEX Rewards points
Earn 1 point per $1. Redeem $10 for every 800 points.
Have Questions? Find Answers.
Welcome to CANEX.ca, Canada's Military Store!
As a proud division of the Canadian Forces Morale and Welfare Services, CANEX has developed this exclusive shopping website to better serve the retail needs of the Canadian Armed Forces (CAF) Community.
By clicking here, you confirm that you are a member of the Canadian Armed Forces or part of the extended CAF community.