The easiest way to resolve your issue or question is by using the form below. We will do our best to respond to you in a timely manner.
If you wish to speak with us, one of our Customer Care Agents would be happy to help:

1-877-441-6161

Monday-Friday: 8am-8pm EST.
Saturday: 9am-5pm EST
Sunday:10am-6pm EST
---
CANEX Headquarters
4210 Labelle Street
Ottawa, Ontario K1A 0K2
1-877-441-6161
Fax: 613-996-5661
CANEX Rewards Program 1-877-748-8230
Customer Comments and Feedback
Inquiries about your CANEX Credit Plan - Please contact your local Accounting Office or the National Accounts Receivable Office at NARO1@cfmws.com​ or 1-866-930-1799. ​​​​​​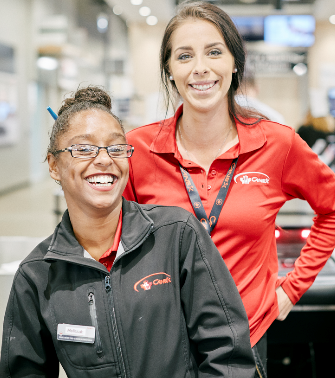 Welcome to CANEX.ca, Canada's Military Store!
As a proud division of the Canadian Forces Morale and Welfare Services, CANEX has developed this exclusive shopping website to better serve the retail needs of the Canadian Armed Forces (CAF) Community.
By clicking here, you confirm that you are a member of the Canadian Armed Forces or part of the extended CAF community.